Your reference
for cigar lovers!
Cigar Accessories like Ashtrays, Cases, Cutters, Holders, Humidors, Lighters plus more!
Featured
Portable Travel Leather
Elegant and modern design,conveniently to carry by small size

PU leather outside and cedar wood inside to protect and keep cigars fresh

Dimensions : height 7.9in x diameter 3in

Includes Built-In Hygrometer, Long Humidifier, and Dropper

Capacity: holding 5 cigars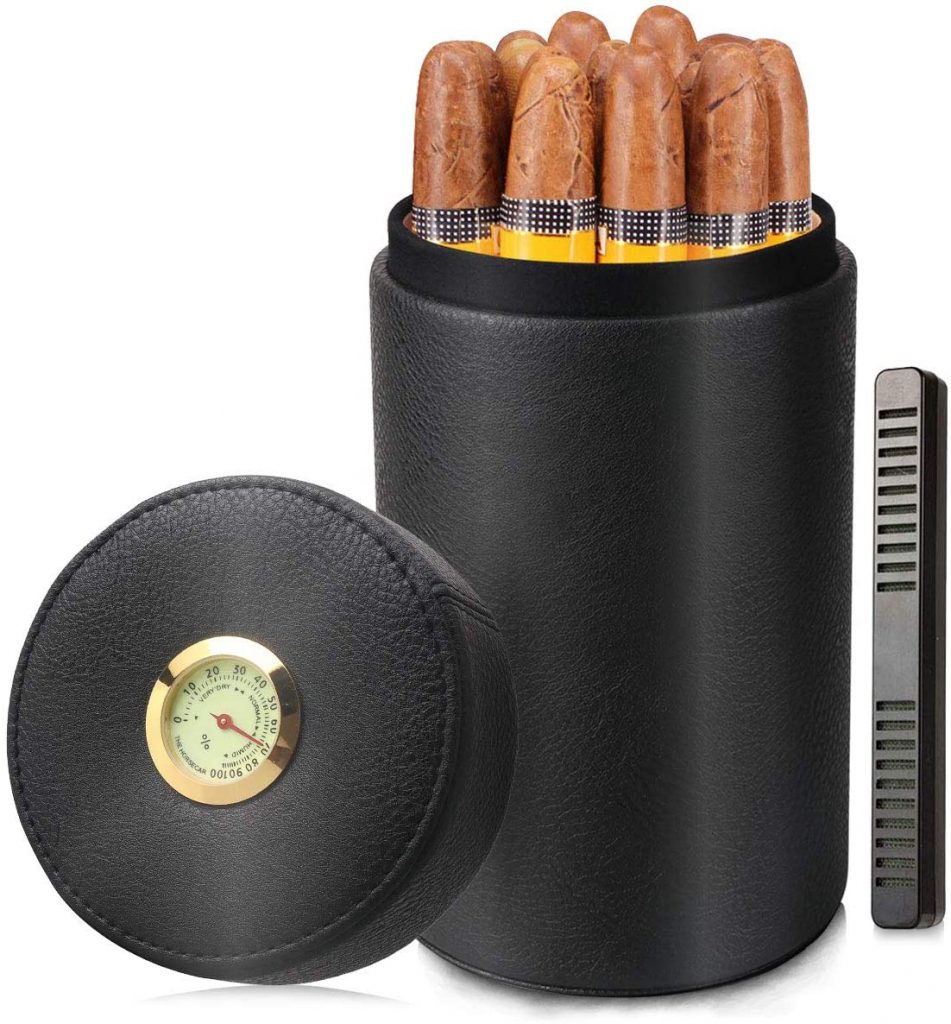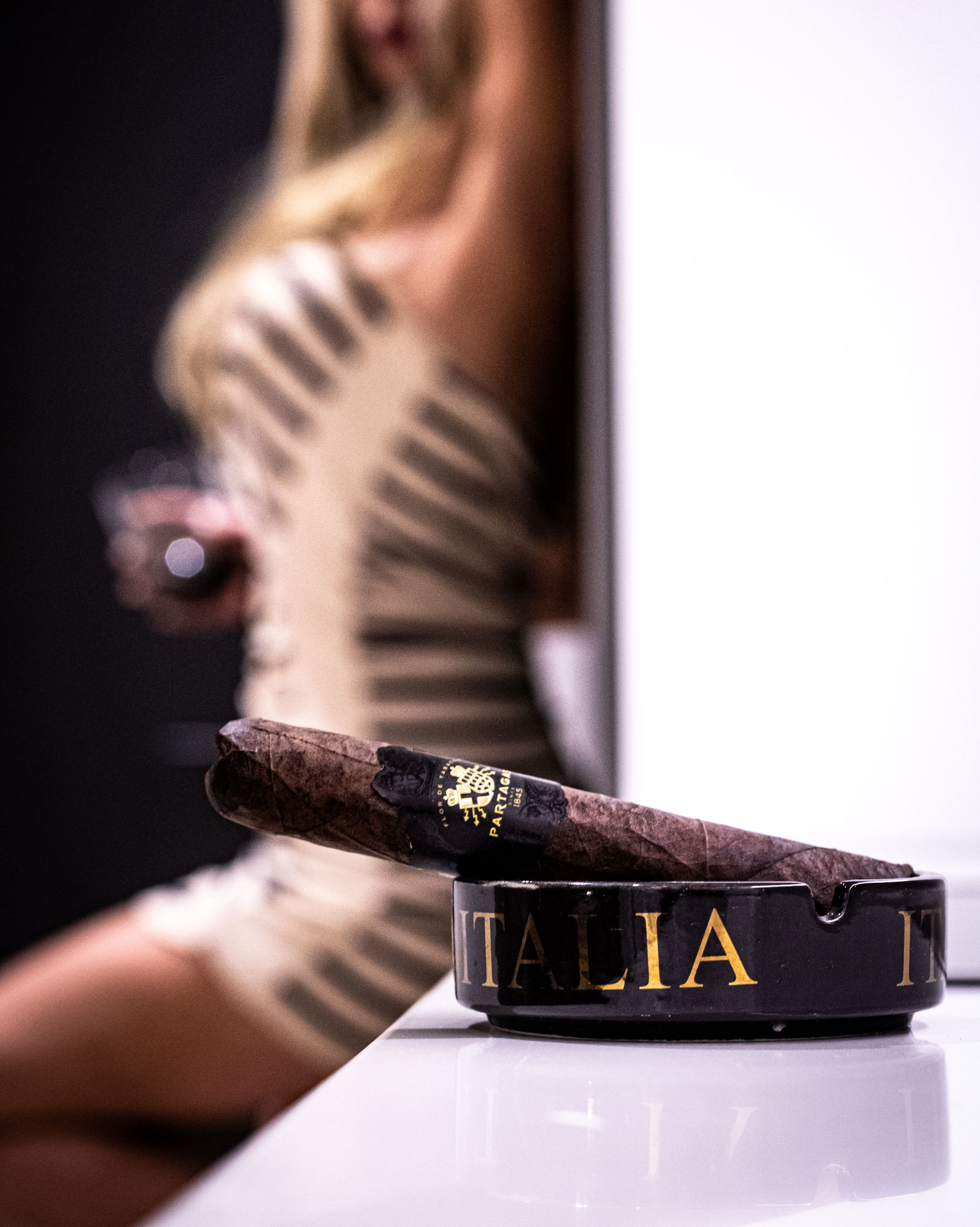 We're sure you don't skimp on the quality of your cigars, so why wouldn't you buy top-notch cigar accessories? At our shop, you'll find cigar cutters, lighters, ashtrays, cases, and more, in a variety of shapes, sizes, and colors to suit our buyer's individual tastes.
Whether you're looking for a cigar cutter that can get around a chunky Gordo or a tabletop lighter to torch your Corona after a long day, we have the ideal tools for you. Be sure to check out our glass, marble, and metal ashtrays as well as cases made from premium leather.
We are also pleased to offer humidors so you can store your finest cigars like a true connoisseur. Our humidors will keep humidity levels ideal for storage allowing you to savor the best of your collection. Choose from handcrafted wooden boxes to hi-tech compartments. Our shop truly does have something for everyone.
No matter your needs, our products are designed to enhance your cigar-smoking experience all while making life a little easier. Shop our online collection today and see for yourself how we can elevate your enjoyment.
🥃🥃🥃
Just got my special Rocky Patel 25th Anniversary cigars. Apparently rated as their best in 25 years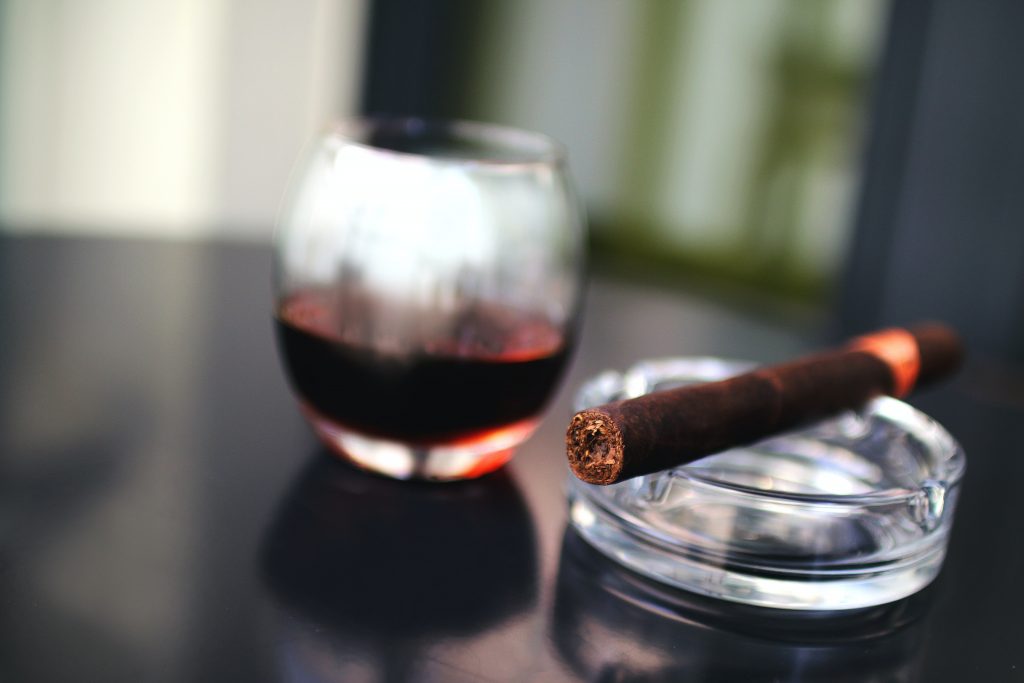 History
A Brief History of Cigars
Ever wonder where the act of smoking a rich, aromatic roll of tobacco started? It's generally believed that cigars were first invented by the ancient Mayans. Archaeologists discovered Mayan pottery dating back over a millennium that depicts people smoking tobacco leaves. In fact, the word cigar comes from the Mayan word sikar meaning "to smoke rolled tobacco".
When Christopher Columbus arrived in the new world, he and his men were among the first Europeans to encounter tobacco. The indigenous people of Central America and the Caribbean Islands showed them how to savor and enjoy the fragrant smoke of a mysterious plant. These early explorers then eagerly took up this habit for themselves, even noting it was difficult to stop.
The trend eventually took off back home in Spain and Portugal where the tobacco plant was referred to as a "sacred herb". Quickly, the craze spread to France by way of the French ambassador to Portugal, Jean Nicot, for whom nicotine is named. This newfound demand led to a wave of colonialism in which the Spanish began cultivating tobacco plants in the Caribbean. As a result, the Spaniards were the first to ever open a cigar factory, which was located on the island of Cuba.
It did not take long for prominent historical figures to adopt the habit of smoking cigars, as it had become a symbol of status and prestige. Cuban cigars became a favorite among Americans and Europeans alike, thanks to the Spanish-led Cuban domination of the industry and their high-quality crops.
In the wake of Cold War conflicts, US president John F. Kennedy imposed an embargo on Cubab in 1962, making any trade with them illegal. However, this was not before he purchased and hoarded over a thousand Cuban cigars for himself. This trade ban still exists today which means cigar-loving citizens of the US have set their sights on other tobacco-producing nations such as Mexico, Nicaragua, and the Dominican Republic. Since this embargo only exists in the USA, you can still buy Cuban cigars in places like the UK and Canada.
No matter the origin story of your preferred cigar, we supply the finest accessories to help you
cut, light, and store your treasured tobacco. Carry on this millennia-long tradition with us and our
top-shelf products. Shop our collection today—you won't find this quality elsewhere.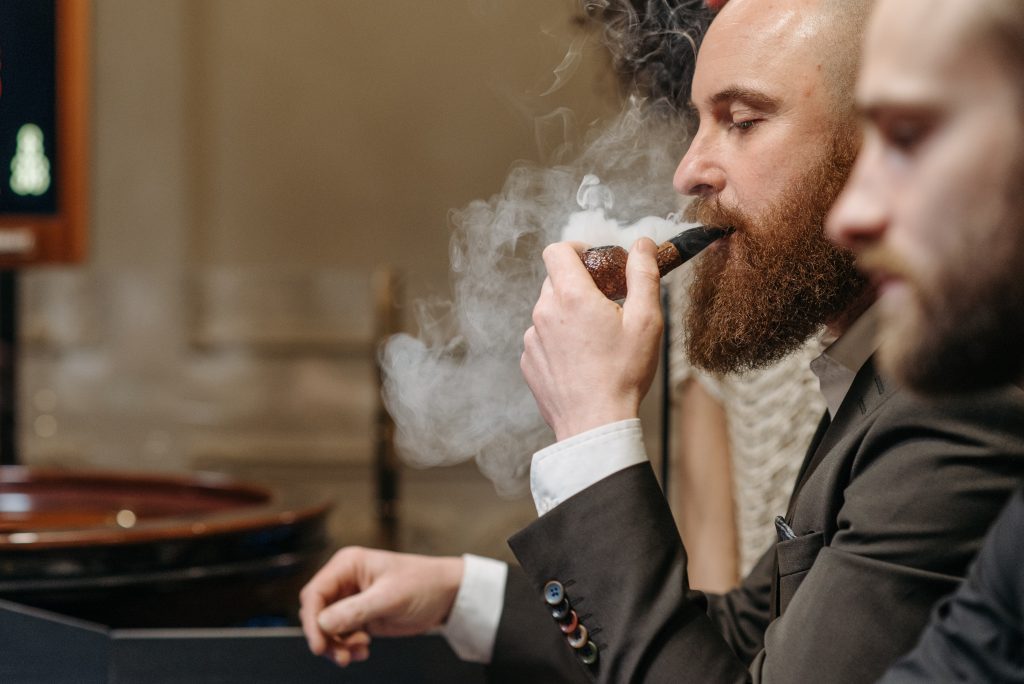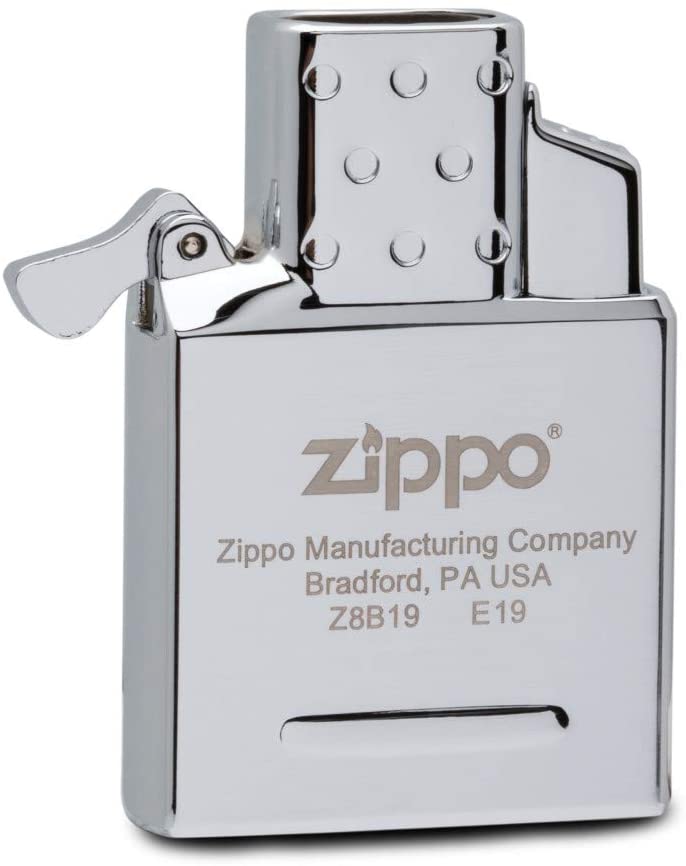 Lighter
Zippo Lighter Inserts
Genuine Zippo double torch insert; Push-button piezo ignition

Adjustable blue flame height; Heats up to 2,300°F/1,260°C

Refillable with Zippo Butane fuel; 0.9 gram fuel capacity

Fits all regular Zippo lighter cases – does not fit slim or 1935 replica cases

Fuel: Zippo premium butane fluid (sold separately)
Review
Show Us Big Love!
Let us a review on how you like our vibe and our products!